Who are we?
TO BUILD A DIGITALLY LED, INTERNATIONALLY DIVERSE GAMBLING COMPANY OF SCALE
"

At International, we support our group ambition through a multi-disciplinary team with a winning mentality. We are driven by aligned objectives, strong collaboration, and a unified purpose connecting the tangible products and experiences we deliver to customers with the way we do things at International.

"

Nir Hakarmeli - Managing Director, William Hill International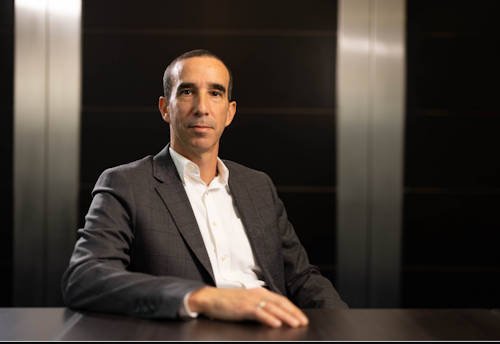 To go one better, we have our eyes on the customer, because they matter most. We'll be the brand in everyone's hand if we give a damn and show we care. That means we own it - stepping up and seeing it through. But we can only do this together when we're on the same side. United by the belief that it'll do will never do. Because we are William Hill, and we go one better.
Eyes on the customer

They matter most. Do the right thing.
Give a damn

Show you care. Call things out. Bet your best self.
Own it

Step up. Grab it. See it through.
On the same side

One business. One vision. No silos.
It'll do will never do

Be bold. Never settle. Keep improving.
Take a look at our values video
The William Hill International team in Malta is a dynamic team of over 300 colleagues and over 30 nationalities. It's important for us that our work environment supports our teams, with a wide range of areas to collaborate or take a hard-earned break with a laugh by the coffee machine.
Our focus is to bring international growth across our core markets in Europe as well as in International markets. This means our team is based on international know-how within a wide range of expertise from the product, payments, and customer operations to digital marketing, business intelligence, legal, compliance, finance and more.
Mental Health

Not only do we provide private health insurance to all employees, but we also provide free access to the Unmind wellbeing app, Mental Health First Aid courses, as well as offer workshops in Stress Management and Emotional Intelligence
Nutrition

We provide daily fruit and healthy breakfast options, balanced weekly lunches as well as access to Unmind series and content on healthy eating and recipes. We provide everyone with a Balance & Wellbeing allowance which can be used towards consultations with a dietician/nutritionist.
Fitness

To keep active and engaged in the community, we have an office football team and our Balance & Wellbeing allowance can be used on gym/fitness memberships and fitness clothing/equipment.
Community Engagement

We offer all employees the opportunity to the Volunteer Time Off program, which is an extra 20 days of paid leave to take part in charity or volunteer work.
Diversity & Inclusion

We provide Unconscious Bias and D&I Workshops as well as taking part in Malta Pride sponsorships and events.
Diversity & Inclusion
Our ambition for Diversity and Inclusion is creating an environment where our colleagues feel they belong and are represented and respected at all levels of the business.
We continuously strive to promote our Diversity and Inclusion culture amongst our colleagues at William Hill International, and also within the William Hill Group.
In our company values, we emphasise ownership and action. Diversity and Inclusion, for us, is not only about having a vision, but it's about acting upon it by creating a culture of uniqueness and belonging, supporting inclusion and wellbeing - of both our employees as well as of the local community in which we operate. We want to continue promoting D&I as our company culture, as this is precisely who we are. We are an international, diverse company with staff coming from over 30 countries with different ethnic and cultural backgrounds, sexual orientations and religions. We must continue nurturing this diversity and take advantage of what differentiates us. We also want to cultivate an environment where exceptional people can be their most authentic selves and find both belonging and support.

Diversity in numbers
William Hill International is a very multicultural place to work in. Joining our team means joining environment in which around 90% of your future colleagues relocated to Malta from other parts of the world. It's an environment in which it's definitely great to build international friendships. Walking around our office, you will hear almost 30 different languages, and English is the first language only to 10% of our colleagues! We are also proud of our gender split - 57% of our colleagues identify as male and 43% as female. We are also a relatively young team - even though we have colleagues born at the beginning of the 21st century as well as in the 1960s, our average age is 31.
90
%
of your future colleagues relocated to Malta from other parts of the world
30
Languages
Walking around our office, you will hear almost 30 different languages, and ...
10
%
English is the first language only to 10% of our colleagues!
58
%
43
%
We are also proud of our gender split - 57% of our colleagues identify as male and 43% as female.
1960

We have colleagues born at the beginning of the 21st century as well as in the 1960s
31


Our average age is 31.
Getting involved
Our commitment to Diversity and Inclusion is much more than just changing our logo during Pride month – it's about driving our culture forward. We're proud of the inclusive and diverse culture we have already created here at William Hill, one that has never tolerated discrimination of any kind.
Since the launch of our Diversity & Inclusion strategy in 2018, we have organised multiple Unconscious Bias training sessions and Diverse and Inclusive workplace workshops for both our colleagues and managers. We also coach our leaders on how to be mindful of their unconscious bias, and how they can act to overcome it whilst recruiting on separate D&I recruitment training sessions. This has proven to be both an eye-opener and very helpful to our line managers.
In 2019, we have launched an LGBTQ+ internal support group that later on was expanded to a bigger D&I forum for our employees. 2019 was also the first-year which we became official partners of Malta Pride organised by ARC - Allied Rainbow Communities and in support of the LGBT+ community. We also hosted a panel talk focusing on a link between diversity and innovation.
In 2020, we became partners of Malta Pride again. To celebrate International Women's Day, we partnered up with #EachforEqual. We have also launched a global On the same side forum for employees from all locations of William Hill - from Nevada through the United Kingdom and Poland to the Philippines.
We expect that 2021 will be a year of launching our global Inclusive leadership program in which all leaders will learn more about levels and value of diversity, building inclusive work environments, as well as cross-cultural communication and inclusive language.
As an organisation and brand, we have always had a strong focus on taking responsibility through concrete and sustainable actions within community engagement.
Volunteering time-off Programme
All employees at William Hill International can volunteer up to twenty days per calendar year with a recognised non-profit organisation or charity. Our volunteering time of programme creates community engagement opportunities for the employees of William Hill International that are meaningful, purposeful, and helps those in need. At the same time, we recognise that participating in these activities will also enrich and inspire the lives of our employees.
Gianpaolo's Volunteer story

At the end of last year Gianpaolo, Affiliate Manager at Mr Green – Part of William Hill, spent a month volunteering at a turtle conservation center in Bali, Indonesia.

Read Gianpaolo's blog post about his experience:

Last November, I travelled to Serangan island, Bali, Indonesia to help at the TCEC (Turtle Conservation Center and Education Center). For the last few decades, Serangan island has been the largest black market for sea turtle products. Massive trade and poaching has caused the sea turtle population to not only be destroyed around Bali, but has also caused a huge ecological impact on the regions in Indonesia.TCEC was developed in 2006 and provides education, conservation, research, and fundraising to protect and give turtles a chance to survive. TCEC also provides a fantastic opportunity for tourists to adopt a baby turtle (for a small donation) and then release it into the sea.

Throughout the volunteer program, I was able to help TCEC with the following:

Turtle rescue – inspecting areas where it was suspected to be locations of illegal turtle trading, with the help of local authorities.
Monitoring health – monitored the health condition of the turtle hatches, the babies or the eggs which were being conserved.
Feeding – preparing food and feeding the turtles.
Maintenance – maintenance of the tanks by cleaning and keeping the premises secure and healthy for the turtles.
Educating visitors – I was a conservation representative where I educated visitors about the life of sea turtles in Bali and TCEC's conservation program.

Over the month, I learned a lot about turtle conservation and it was especially rewarding to not only rescue the turtles and take care of the baby turtles until they were big enough to be released into the sea, but it was also highly rewarding to share all my knowledge and passion to the enthusiastic visitors who were so open to learn about the conservation project.

Since I was young, I realized that respecting and helping nature and wildlife was extremely fulfilling and doing volunteer work around the world has always on my bucket list, however, I haven't had the time or support. But thanks to the VTO program, I can now remove it from my bucket list!
Lara's Volunteer Story

Volunteer Programme – Lara's trip to India

The intention of our Volunteering Time Off Programme is to create community engagement opportunities for all employees of Mr Green that are meaningful, purposeful and helps those in need.

Read Lara's blog post about her journey to India…

My daily job with Mr Green is as a Graphic Designer; thereby art is the essence of most of my time. It's a talent I use to transmit happiness and entertainment on a daily base. I wanted to use this gift for higher purposes were I could give something back to different communities and transmit love and fun through art.

With the support and help of Mr Green Volunteer programme, I could fulfil my dream. I joined the Maltese NGO Right 2 Smile. Right 2 Smile has different volunteer programs one of which is the one-month placement in Bodhi Tree School in Gaya, India.

My role during this placement was to take care of the art activities, such as drawing lessons, colouring activities and decoration of classrooms. During the art lessons the children enjoyed scribbling and doodling, they let their imagination free without inhibitions or fear. It was a fantastic experience because I could transmit my skills for a greater good, doing something for a purpose.

During my free time, I offered to start a mural in the hall of the main school. I decided to draw a cute boy playing with a dog due to the fact that the children are familiar with it since at school they take care of a dog called Sheru. All the children were fascinated; one could see it in their eyes, the joy and the amusement. They were all pointing and saying, "Boy, Baby Boy". Art is the easiest form of teaching one can use in my opinion and this definitely proves it.

This experience in itself was very empowering and beneficial for myself as it wasn't the usual working environment I'm used to. The appreciation from the children was so encouraging and fulfilling. One could see and feel the children's happiness. This gives me great joy and appreciation toward the little things that we might take for granted in our daily life. It's an experience I will treasure for the rest of my life. Thank you, Mr Green.